In honor of National Reading Day, I wanted to highlight some of my favorite books from the past year (I included some of Reagan's at the end too!). It was hard for me to make this list because there are so many books I enjoy and honestly, I have a hard time making decisions about most everything; especially what to read next.
Favorite Message: Wonder by RJ Palacio
Everyone and their brother, sister and mother (you get my point) should be required to read this book. This is the type of book that reminds you to be a better person and to strive to always treat others with kindness. Get the tissues ready, I had to take a few breaks reading this book because I was sobbing. I don't know if this book had such a profound affect on me because I have a daughter who I hope, as she grows, treats others with respect and compassion and I pray others will do the same for her. Great. Book.

Favorite Narration: Life After Life by Kate Atkinson
If would give up wine to write like this author. She has such beautiful prose and descriptions and you cannot help but be enthralled in this characters many lives. Read this, then let's have a cup of tea and discuss it together. (Perfect for a book club!)
Favorite Non Fiction: Shantaram by Gregory David Robert
Escaped convict from Australia (convicted bank robber and addict) makes his way to India where he lived for ten years becoming engrained in slum life and gangs. He lives through some crazy stuff, makes some bad decisions but in the end his heart and mind are in the right place. (warning: this is LONG)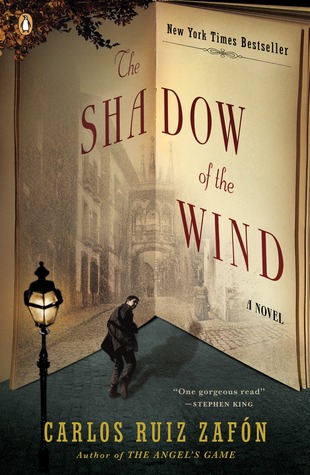 A book I just loved for no one particular reason. I liked the voice, and the characters and the story: The Shadow of the Wind by Carlos Ruiz Zafon
This story is set in Barcelona in 1945 about a family who owns a bookstore and finds a mysterious book. (this is a trilogy and i liked each of the books, although the first is the best!)
My 14 month old daughters current favorites:
We have read this 284 times, TODAY. She loves the pictures of the babies in this book and I try to do the sign language sign (to the ones I can remember) and I think it helps her associate the object pictured and the sign!
This is a lift the flap book that she find to be very entertaining! Luckily the flaps are very sturdy so we can read it six times in a row seven times a day and the flaps are still looking relatively good!
Gotta end with a classic…
Pat the Bunny by Dorothy Kunhardt
This is a simple book, Where Paul and Judy do lots of things and encourage the little reader to do the same. Every time we read the line "How big is bunny" Reagan will lift her arms in the air and squeal while I say SO BIIIIGGGGG. That line may be coloring my review but it is so cute I don't mind reading is 632 times.
Share your favorite books, I need to know what to read next!